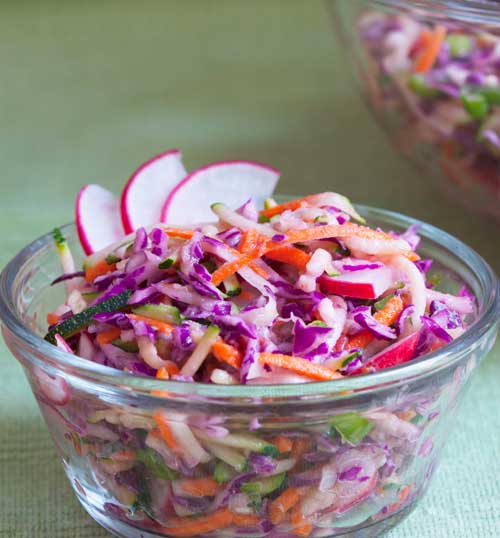 OMG…this may just be my new favorite salad to whip up this summer. It's light, refreshing, and has a hidden little kick to it. I just know that everyone is going to eat this up!
Ingredients
2 cups zucchini (coarsely shredded)
2 cups cabbage (shredded)
1 carrot (medium, shredded)
2 green onion (sliced)
1/2 cup radishes (thinly sliced)
1/3 cup mayonnaise, low-fat
1/3 cup mild salsa
Instructions
Drain zucchini by pressing between layers of paper towels.
Put zucchini in large bowl; add cabbage, carrot, onions and radishes.
In a small bowl, combine remaining ingredients.
Pour over vegetables and toss well.
Cover and chill at least one hour.
Recipe and Photo: USDA