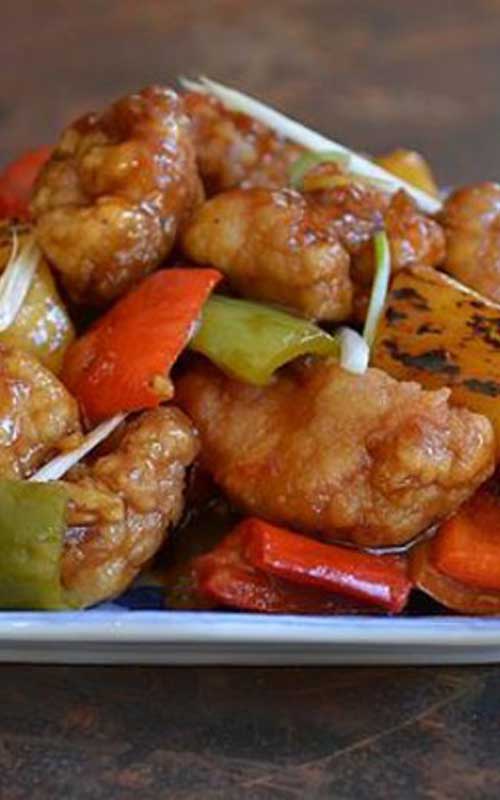 This is an authentic sweet and sour pork recipe that is better than your favorite Chinese restaurants.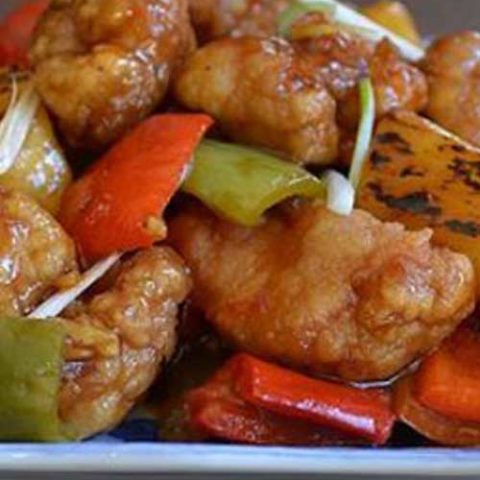 Sweet and Sour Pork
Total Time:
1 hour
40 minutes
This is an authentic sweet and sour pork recipe that is better than your favorite Chinese restaurants.
Ingredients
1 pound pork butt, cut into 1 inch cubes
1 teaspoon salt
1/4 teaspoon white sugar
1 teaspoon soy sauce
1 egg white
2 green onions, chopped
1 quart vegetable oil for frying
1/2 cup cornstarch
1 tablespoon vegetable oil
3 stalks celery, cut into 1/2 inch pieces
1 medium green bell pepper, cut into 1 inch pieces
1 medium onion, cut into wedges
white sugar to taste
salt to taste
1 cup water
1/4 teaspoon salt
3/4 cup white sugar
1/3 cup apple cider vinegar
1/4 cup ketchup
1/2 teaspoon soy sauce
1 (8 ounce) can pineapple chunks, undrained
2 tablespoons cornstarch
1/4 cup water
---
---
Instructions
Place cubed pork in a medium bowl, and season with 1 teaspoon salt, 1/4 teaspoon sugar, and 1 teaspoon soy sauce. Mix in the egg white and green onions. Cover, and place in the refrigerator at least 1 hour.
Heat 1 quart oil to 365 degrees F (185 degrees C) in a large, heavy saucepan or deep fryer.
Coat the pork with 1/2 cup cornstarch, and fry in the heated oil about 10 minutes, until evenly browned. Drain on paper towels.
Heat 1 tablespoon oil in a wok over medium heat. Stir in the celery, green bell pepper, and onion, and cook until tender. Season with salt and sugar. Remove from heat, and set aside.
In a large saucepan, mix 1 cup water, 1/4 teaspoon salt, 3/4 cup sugar, apple cider vinegar, ketchup, and 1/2 teaspoon soy sauce. Bring to a boil, and stir in the cooked pork, celery mixture, and the pineapple chunks with juice. Return to boil, and mix in 2 tablespoons cornstarch and 1/4 cup water to thicken. Cook until well blended.
Nutrition Information
Yield

4
Serving Size

1
Amount Per Serving
Calories

2568
Total Fat

242g
Saturated Fat

24g
Trans Fat

6g
Unsaturated Fat

205g
Cholesterol

98mg
Sodium

1176mg
Carbohydrates

77g
Fiber

2g
Sugar

54g
Protein

29g
Nutrition data was provided and calculated by Nutritionix, and should only be used as a general guideline. This information is provided as a courtesy and there is no guarantee that the information will be completely accurate.
Photo: Andrea Nguyen / CC BY