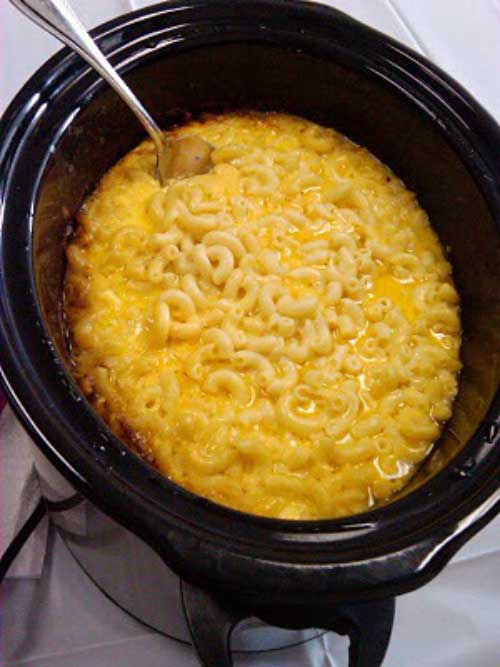 Gooey gooey cheesy goodness does not get any easier than this Crockpot Mac n Cheese. A few pinners even said it was "Life changing!"
Crockpot Mac n Cheese

Gooey gooey cheesy goodness does not get any easier than this Crockpot Mac n Cheese. A few pinners even said it was "Life changing!"

Ingredients
6 cups cooked macaroni (about 3 cups dry)
4 Tbsp butter
4 cups evaporated milk
6 cups shredded or grated cheese
2 tsp salt
1/2 tsp pepper
Instructions
In large mixing bowl, toss cooked macaroni with butter. Stir in evaporated milk, cheese, salt and pepper. Place in the crockpot. Cook on High for 2-3 hours or Low for 4-5 hours.
Recipe and Photo: Make Life Delicious