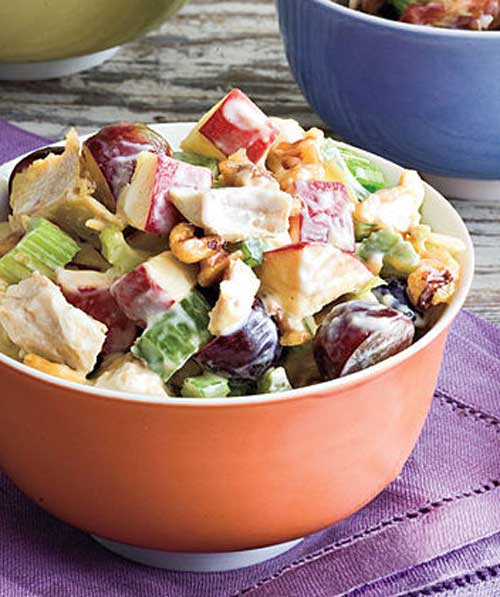 Recipe for Waldorf Chicken Salad – Add chicken and grapes to the classic Waldorf salad to make it a hearty main dish.
Ingredients
1/2 cup chopped walnuts
3 cups chopped cooked chicken
1 cup seedless red grapes, halved
1 large Gala apple, diced
1 cup diced celery
1/2 cup light mayonnaise
1/2 cup honey mustard
Salt and pepper to taste
Instructions
Preheat oven to 350°. Bake walnuts in a single layer in a shallow pan 6 to 8 minutes or until toasted and fragrant, stirring halfway through.
Stir together chicken, next 5 ingredients, and walnuts. Add salt and pepper to taste.
Recipe and Photo: MyRecipes.com