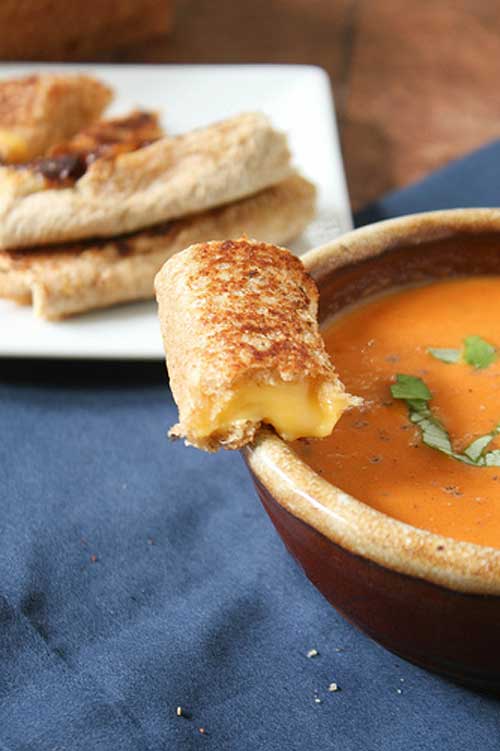 I saw this idea of doing grilled cheese rolls–genius I tell you! If you are a grilled cheese lover like myself, try these soon, I bet your kids will love them too!
Ingredients
4 slices wheat or white bread, crusts removed
4 slices American or cheddar cheese
Instructions
After removing the crusts from the bread, take a rolling pin and slightly flatten the slices of bread. Add a slice (or two) of the cheese, carefully roll the bread and place seam side down. Heat some butter in a skillet and place the rolls seam side down. This will secure them so they stayed in the rolled shape. Once the seam is sealed, roll around in the melted butter until all sides are golden brown and the cheese is melted, about 5 minutes.
Recipe and Photo: Dainty Chef
AND if you would like the recipe for the tomato soup, you can get it right here!