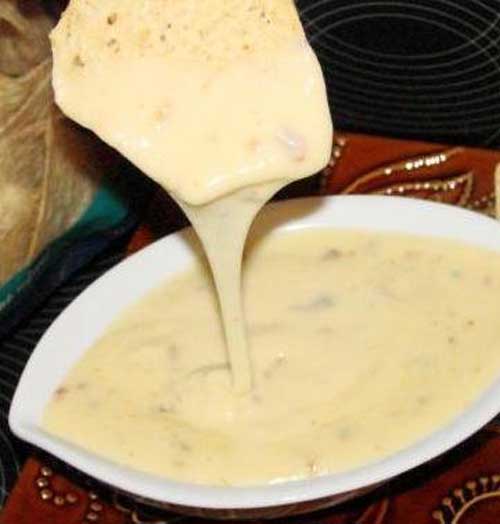 This is a simple dip to make with ingredients I always have on hand. I got this from a recipe card at the grocery store.
Ingredients
2 tablespoons butter
2 tablespoons flour
1 cup chicken broth
1 tablespoon lemon juice
1 cup shredded mozzarella cheese
1 cup shredded sharp cheddar cheese
6 slices cooked bacon
Instructions
Melt the butter over medium heat in a medium sized saucepan. Stir in the flour and cook for 2- 3 minutes.
In the meantime, warm the broth in the microwave this isn't necessary but it will make it less likely that you will have lumps. Add the warm broth and the lemon juice to the flour mixture. Cook and stir for a couple minutes, til its thickened.
Add Bacon and cheeses, stir until they have melted. Serve with crackers or tortilla chips.
Recipe and Photo courtesy of: Food.com