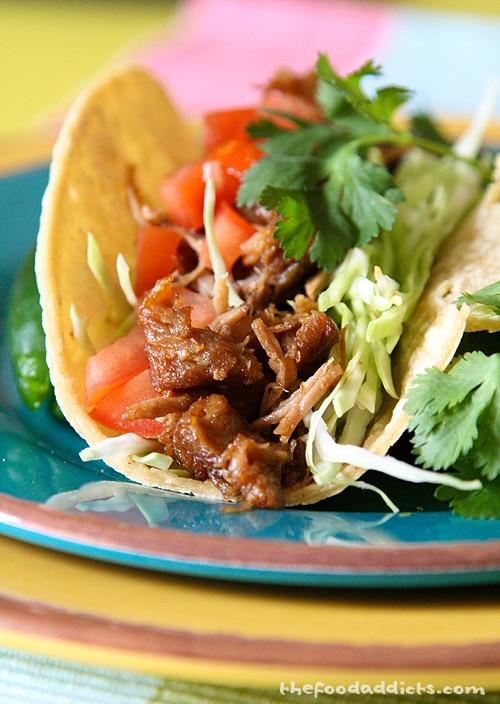 This is a great way to stretch your pork shoulder by making Pork Carnitas at home. These are great to eat as a taco with corn tortillas, tomatoes, shredded cabbage, cilantro, and a squeeze of lime.
Ingredients
3½ lb. pork butt (or shoulder), cut into 2-inch cubes with fat trimmed off
2 tsp. Kosher salt
2 tbsp. vegetable oil
2 cup pork stock (or water)
1 tsp. fresh oregano
2 bay leaves
1 tsp. ground cumin
1 tsp. smoked sweet paprika
1 tsp. Manzanillo Mexican seasoning (or chile powder)
1 tbsp. garlic, chopped
Instructions
Pre-heat oven to 350F.
Sprinkle salt over pork.
Heat oil over high heat in an oven-proof pot. Sear the pork on all sides until browned.
Drain oil and excess fat from the pot.
Add pork stock (or water) into the pot to deglaze.
Add oregano, bay leaves, ground cumin, smoked sweet paprika, Mexican seasoning, and garlic.
Transfer the pot to the oven and cook for 2½ hours until almost all of the liquid has evaporated and the pork is falling apart.
Transfer pork to a bowl and discard the liquid.
When pork has cooled, shred pork with a fork to desired size.
Turn the oven on High broil and place pork on sheet pan. Broil for about 5 minutes until the outside becomes caramelized and crispy.
Recipe and Photo credit: The Food Addicts / CC BY-NC-SA