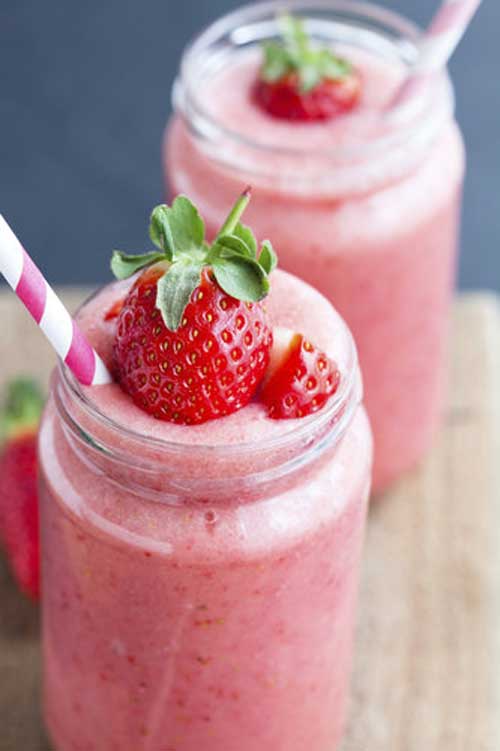 A super simple smoothe is what we all want. The fact that it packs this much goodness into it, well that's just a bonus, and makes it even better!
---
8 strawberries, hulled
1/2 cup skim milk
1/2 cup plain Greek yogurt
1 tablespoons white sugar or 1 packet Stevia
1/2 teaspoons vanilla extract
6 cubes ice, crushed
---
In a blender combine strawberries, milk, yogurt, sugar and vanilla. Toss in the ice. Blend until smooth and creamy. Pour into glasses and serve.
---