20 of the BEST Chocolate Recipes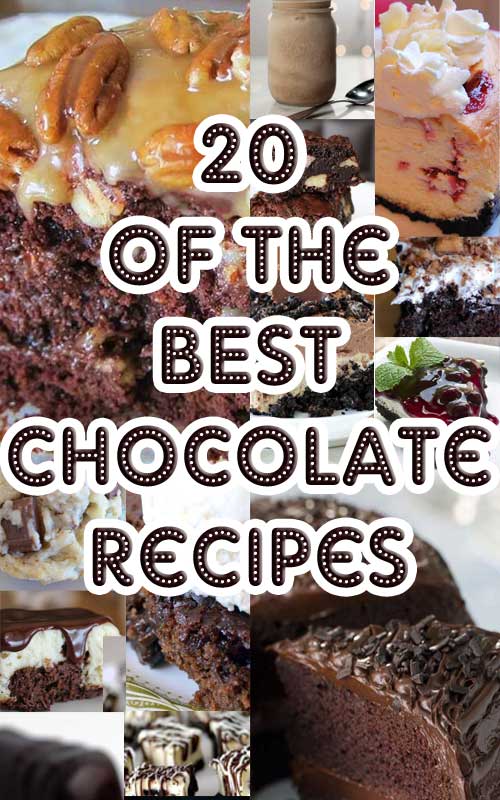 Who doesn't love themselves a treat made from chocolate? We have gone through our archives and gathered our 20 most popular recipes, containing the most popular flavor on the planet; CHOCOLATE!
To make navigating the list easy, we have grouped all the recipes into batches of four. The links to each recipe can be found under each image.
---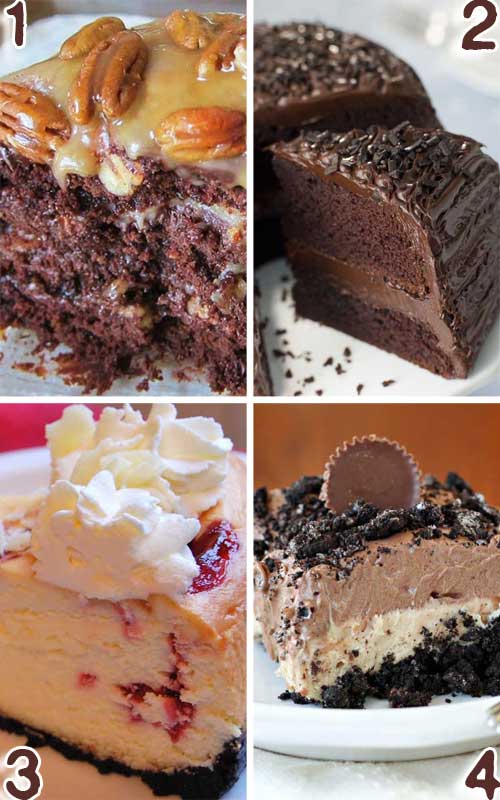 2 – Old-Fashioned Chocolate Buttermilk Cake
3 – Copycat Cheesecake Factory White Chocolate Raspberry Truffle Cheesecake
4 – Chocolate Peanut Butter No-Bake Dessert
---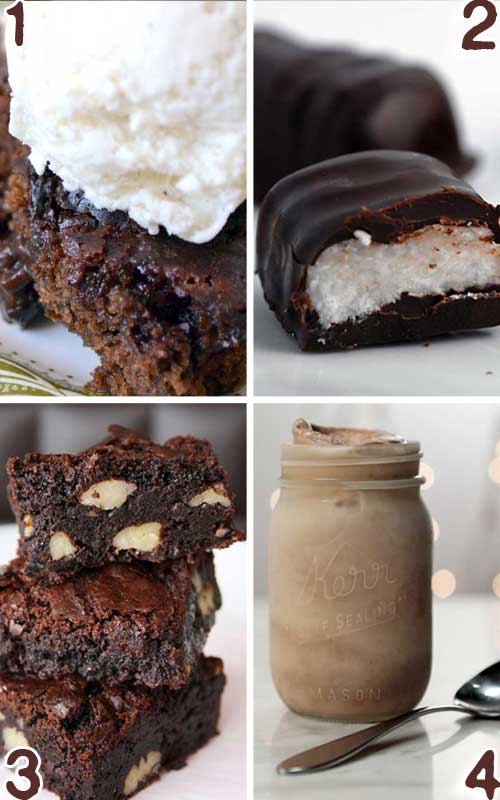 4 – Copycat Wendy's Frosty Recipe
---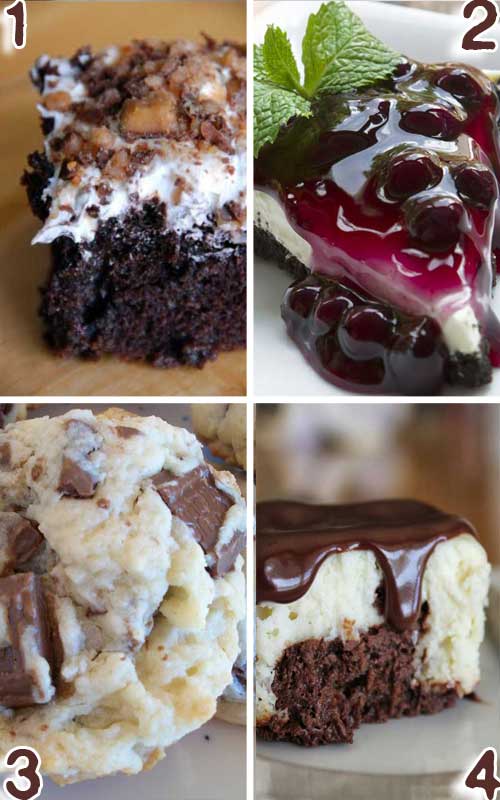 1 – Bunco Cake
2 – Blueberry Chocolate Crust Cheesecake Pie
3 – Cream Cheese Hershey Bar Cookies
4 – Brownie Bottom Cheesecake Cups
---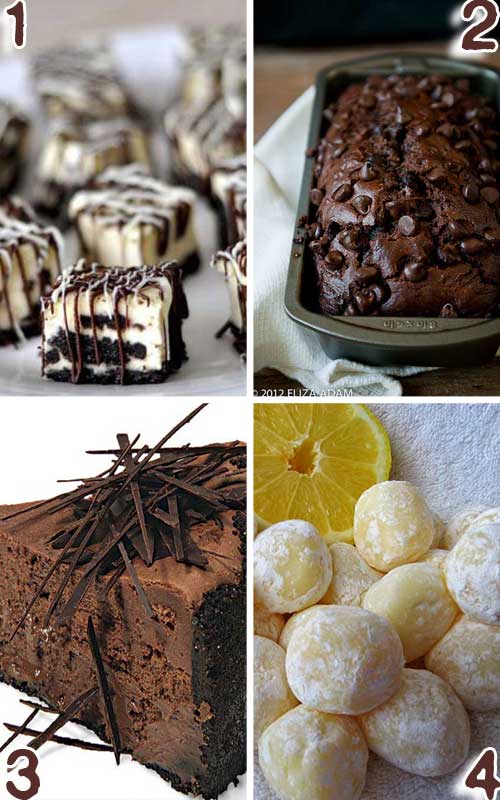 2 – Double Chocolate Zucchini Bread
3 – Extreme Chocolate Cheesecake
4 – White Chocolate Lemon Truffles
---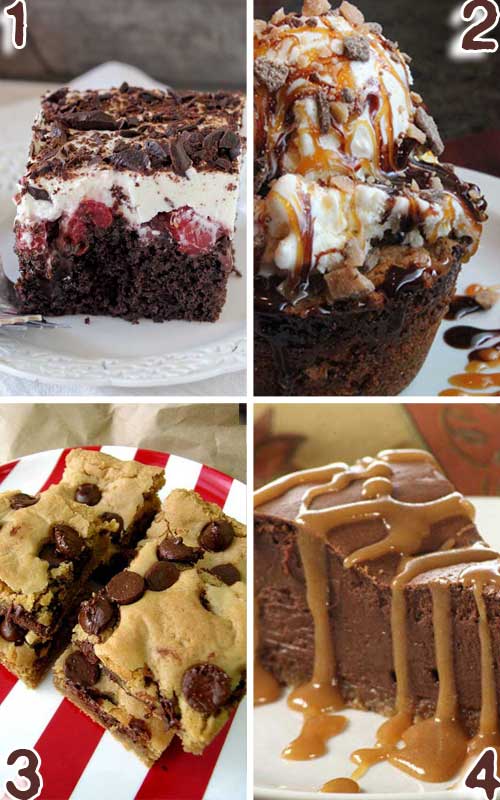 3 – Peanut Butter Chocolate Chip Blondies
4 – French Chocolate Cheesecake